If you haven't checked out Whisk.com, you are missing out! It allows you to save recipes to your account and then place them on the calendar to plan out your week. The best part is that the recipes can be from anywhere and not only does it bring them into the site in a cute fashion, but it allows you to add them to a grocery list and then push what you want to the grocery store of your choice!!! GUYS!!! This allows you to just check out and go pick up your groceries. MIND BLOWN and so much time saved.
Here are our meals for this week:
You can click through these links below to see them on whisk!
We are working to have a meatless meal occasionally but are trying out the mushroom alternative. I will go light on the cheese on the enchiladas.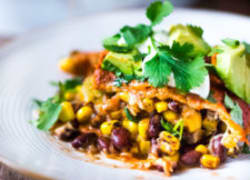 I love a good salad with craisins. I eat the Taylor Farms Kale and Craisins salad almost every day for lunch. This adds goat cheese. It's going to be so good!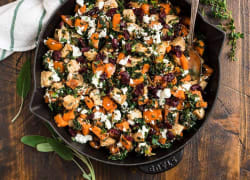 This calls for chicken thighs, but for some reason I just can't bring myself to cook them… I think it's because I have never done it well. Chicken breasts, it is.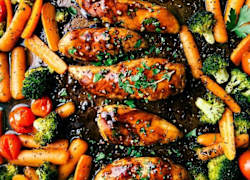 Is it even possible to eat a version of taco bowls too often? We do it at least once a week. This calls for ground beef but we had a ton of red meat last week, so we are swapping it out for ground turkey or ground chicken.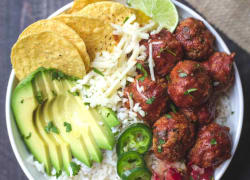 I'll sub the soy sauce with coconut aminos and again, chicken thighs for breasts.