You use your towels every day. Whether it's from a shower, washing your hands, washing your face or a million other reasons, towels are vital. Having a luxurious towel can be relaxing and refreshing to you as you start a hard day. I have been on the hunt for new towels for a few weeks now for my master bathroom.
I have looked at Kohls, Target, various online stores and couldn't find atowel that I liked. In comes Crate & Barrel! I have always loved their items and the quality that comes with it.
Right now, they are running 15-30% off in the "Bedroom event". Here are some of my favorites, but take the time to browse through all the options!
Turkish bath towels are such a luxury! They are $10 off their normal price. The standard size towel is just over $20 a towel. Even better, if you buy the set of 6 towels (bath, hand and wash cloth), it is an even steeper discount – though more limited colors.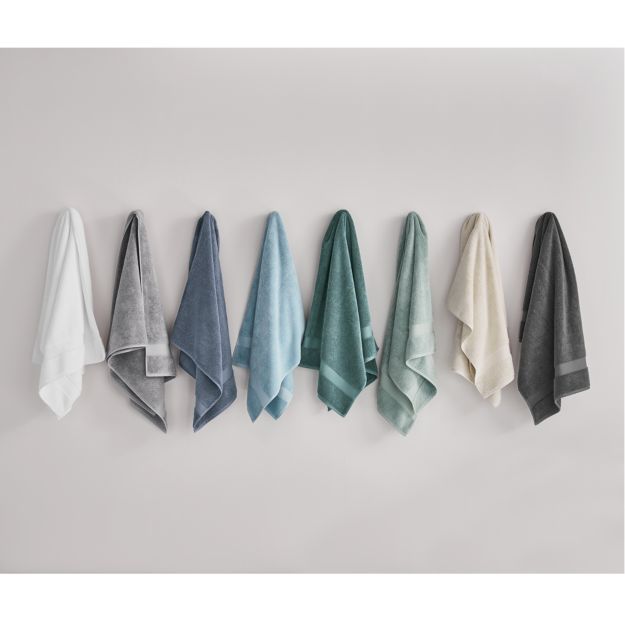 The organic cotton waffle towels are a classic with a flare of design. I have these personally in the grey for hand towels in my bathroom.
There are so many good options! Here are a few more that I love and would consider putting in any bathroom. As a bonus, they are all on sale.